Ship «Ivan Krylov». Cabin 53 category «1B»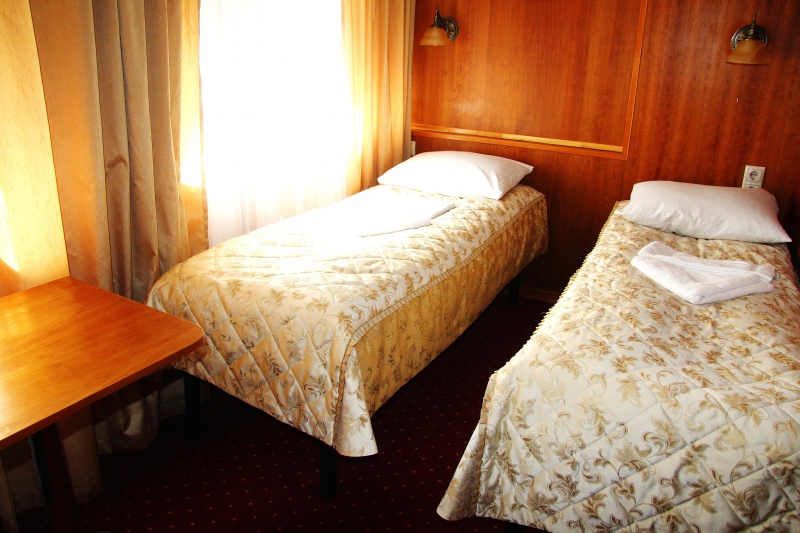 Double cabin located on the middle deck. The cabin consists of 2 single beds, pullout armchair (height - 0,7 meters, length - 1,9 meters), restroom (washbasin, shower, toilet), fridge, TV, central air conditioning, cabin hairdryer, individual phone line.
Berths in cabin: main 2, extra 1.