Ship «Ivan Krylov». Cabin 201 category «Semi-Suite A»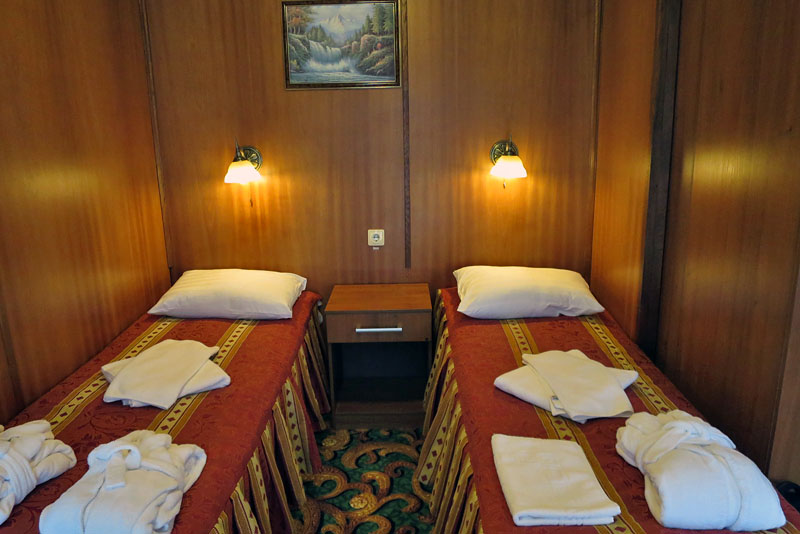 Double cabins with extra space located on the boat deck. Each cabin includes two single beds, a couch, fridge, TV, air conditioner, a balcony, a spacious restroom (shower, washbasin and toilet), hair dryer, and an individual phone line.
Berths in cabin: main 2, extra 2.